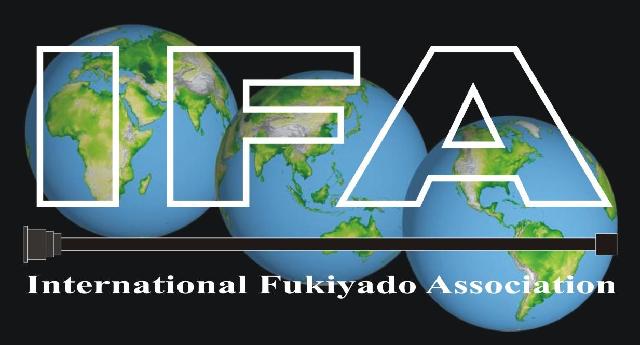 Sports blowgun Health Method is promoted by
       International Fukiyado Association(IFA)
     Honourable Chairman  Amante P.Marinas Sr. Nov.27 2001. 
     IFA Chairman  Hironori Higuchi MD
       Web site has opened on Nov.1 1996
        Japanese website: http://www.sportsfukiya.net/
Aim:  IFA pormotes to develop sport blowgun which anybody can enjoy.
Activity of IFA :
 1.IFA puts all information about sports blowguns on the web site.
   Look http://blowgun.lefora.com/forum/
 2.IFA puts all sport blowgun fans,clubs,organizations,companies on the web site.
 3.IFA holds sport bowgun competition that anyone can join.
 4.IFA aims Olympic entry cooperating withUSBA, FSSA, DBSC
 5.IFA sends free sports blowgun news by internet. 
 Attention: In Japan "Sports Fukiya" is the registered trade name by Japan Sports Fukiya
Asociation(JSFA) and they bann to use the name in Japan. So I changed from Int'l Sports
Blowgun Association to Int'l Fukiyado Association(IFA) on Dec.30 2003. The book [Fukiya
Health Method]1991by H.Higuchi and[Sports Blowgun Health Method] 1995H.Higuchi and
Y.Hayashi are published.In these book the rule and regulation of sport blowgun are written.
International Fukiyado(blowgun) Association (IFA) is redistered trade name by Japan patent office.
Join: You can join us any time.Give me e-mail. Join fee:No charge.
I donate free sports blowgun to the hospitals for expeimental treatment for COPD.
To high schools and over ,rehabilitation facilities are also free.The donation is limited to inland.

IFA Honourable Cahirman  Amante P Marinas Sr.
    The auther of [Sport Blowguns] [Pananandata](History and Techniques
    of the Daga, Yantok, Balisong,and Other Traditional Weapons of the Philippines)
    [Blowgun techniques]
    108 Southgate Ave.Friedenricksburg VA 22408-1940
    www.espytv.com/ Phon:1-800-735-6521 publishes #4 Double Balisong
IFA Chairman Hironori Higuchi
    http://www.sportsfukiya.net/
2-6-20 Jonaicho Nagaoka Niigata pref. 940-0061 Phone Fax: +81-258342303
Skin specialist approved by Japan dermatological board.
Skin clinic Hironori Higuchi E-mailto: info☆sportsfukiya.net

 IFA cooperates with JSFA (Japan Sports Fukiya Association Chairman Mr. Kiyoshi Aoyagi)
  3-8-12 Daikouasahi buildeng Ginza Chuoku Tokyo 104-0061
     http://www.fukiya.net/  Phone:+81-335385837 Fax:+81-0335385836
 The two groups are friends but independent each other.
          

           Hironori poses at Metropolitan Museum in New York on Jun 10.


 Wire ring target connects the world
   Dealer wanted.
   The cut face is triangle,the new wire ring target is safe for wire darts.
   No rebounce,points are clear and fair,you don't need to change paper target.
   Durable. △wire is used on the offical hand throw dart target board.
   Made by Castle Sporting Co.Ltd., Taiwan 500 JPE 4USD and shipping.
   Sold by IFA H.Higuchi info@sportsfukiya.net



1st Sport Blowgun French Open
  Town : PLOEMEUR
  Region : BRETAGNE
  Country : FRANCE
  Dates: 8 and 9 of July 2006
  Title "1st Sport Blowgun French Open"
  Organaizer: France Sarbacane Sport Amateur www.fssa.fr/


No.3 International Sport Blowgun Competition in USA
Organizer: NSBA Dave Sustak
       craftsman.enter.net
       http://www.enter.net/~craftsman/nsba/nsba.htm/(closed)
       http://groups.msn.com/BlowunsNorthwestPlayersGroup/general.msnw(closed)
Place: Bear swamp archery complex, Bethel mountain PA.
We're hoping to reserve the venue for Saturday, June 24, 2006.


 Blowgun Trick DVD
  Blowgun trick show is japanese traditional culture.New exciting blowgun tricks are invented
 using seven letter shaped lever which can drop heavy weight.I will send the DVD to your TV
 stations.Please tell me the address.


Student Sport Blowgun Federation
   is promoted by Hasting College Sport Blowgun Association.
   http://www.hastings.edu/academic/english/HCSBA/hcsba.html
   Prof.Dan M.Weily

 Morikuni Matsumoto marked 194 points
 at the historical first International Sport blowgun
 Competition at Bear Swamp archery Complex PA on
 Jun 13 held by NSBA MSBA. Hironori Higuchi marked 178,
  Bruce Bell 167,Dave Sustak 160 points.
 


The Sunshine State Sport Blowgun Association (S3BA)
  will be holding an NSBA sanctioned point and match competition
  at the Possum Palace Complex Wausau, Florida, 40 miles North of Panama City, FL
   Saturday, July 17, 2004 11:00 AM until 3:00 PM.
   Contact Glenn To: gfcook.digitalexp.com
    Glenn Cook  170 points
    Dink Barber  149 points
    Gary Cook   143 points
    Hays Griffen  133 points
    Steve Harr   110 points
   E-mail:Sgwrmst.aol.com  (04.3.12)



Sportsblowgun world record


Blowgun Association, Club and Shop

Rule

 FAQ

Competition report

 Price list

Attention
     pdf* files are in
www.sportsfukiya.net/
(Japanese page).
    Adve reader 8 opens these pdf.

 How to grip pipe pdf*            

 Int`l Nunchakdo Association (INA)pdf*   

 Quick scoring table No.3 pdf* 

 How to make middle class pipe pdf*    

Blowguns Northwest groups

Card Shooting Word No.1 Hironori Higuchi
   Int'l Card Gum Gun Shooting Association ICGTA pdf (English)
* Read by Adobe reader 8

Dart making pfd* 

Wire target ring pdf*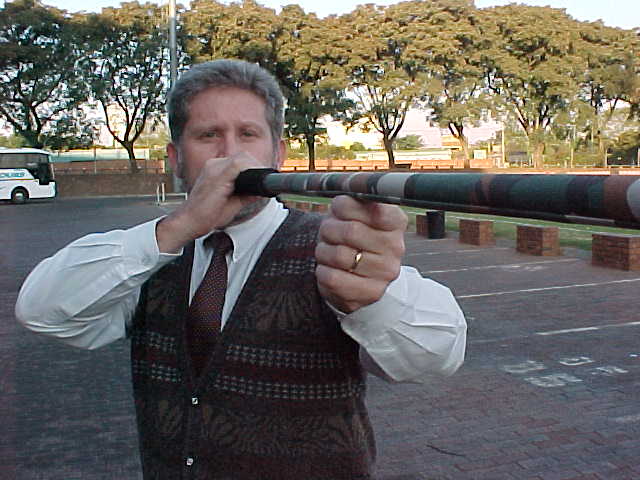 By courtesy of Mr.Tinus Els in South Africa
This web site http://www.echigo.ne.jp/~dhiguchi/ is filled up,I can't upload pdf files.
The responsibility and liability of this web site are covered by Hironori Higuchi MD.
2-6-20 Jonaicho Nagaoka Japan 940-0061
Phone & Fax +81-258342303

mail :
info☆sportsfukiya.net